Our senior healthcare teams provide a hands-on approach, coordinating medical, social, and home care services so our participants no longer need to manage their medical care alone.
We use a team of qualified, bilingual, caring doctors and staff to provide "all-inclusive" medical, social, nutritional, rehabilitation, home care, and meal services. These healthcare and social service professionals are experts in working with seniors. They work together with St. Paul's PACE participants and their family members to develop the most effective plan of care.
St. Paul's PACE provides all the medical care and services covered by Medicare and Medi-Cal, as approved by our team of healthcare professionals, as well as medically-necessary care and services not covered by Medicare and Medi-Cal.
St. Paul's PACE Services:
- Medical Care
- In-Home Care
- Day Center
- Physical Therapy
- Social Workers
- Transportation
- Supportive Housing
St. Paul's PACE Locations: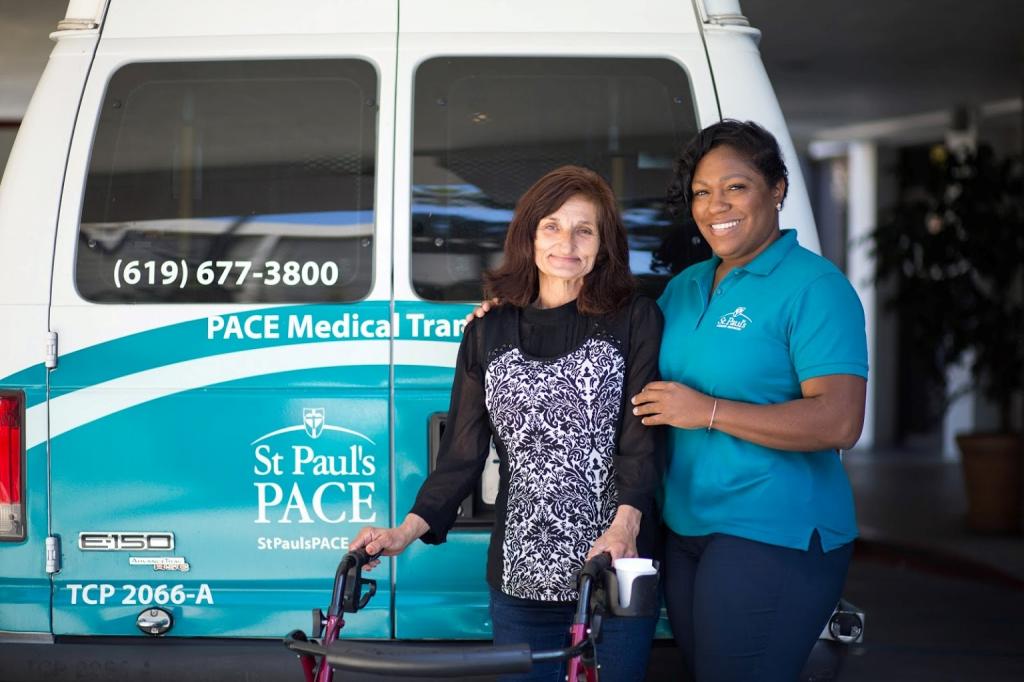 St. Paul's PACE in downtown San Diego opened in 2008 and was the first PACE program in San Diego County. Located on Elm Street, our flagship location is a resource that provides a full schedule of activities, wellness programs, and opportunities to socialize and exercise. In addition, St. Paul's PACE – San Diego provides a wide range of medical services, along with physical therapy, occupational therapy, transportation, and more.
We are proud to name our first PACE site after Desdemona Reasner, the mother of Kaye Woltman, a prominent philanthropist who supported seniors in San Diego.
At St. Paul's PACE San Diego, it is our mission to support seniors' independence while improving the overall quality of life – ensuring that all medical needs are met.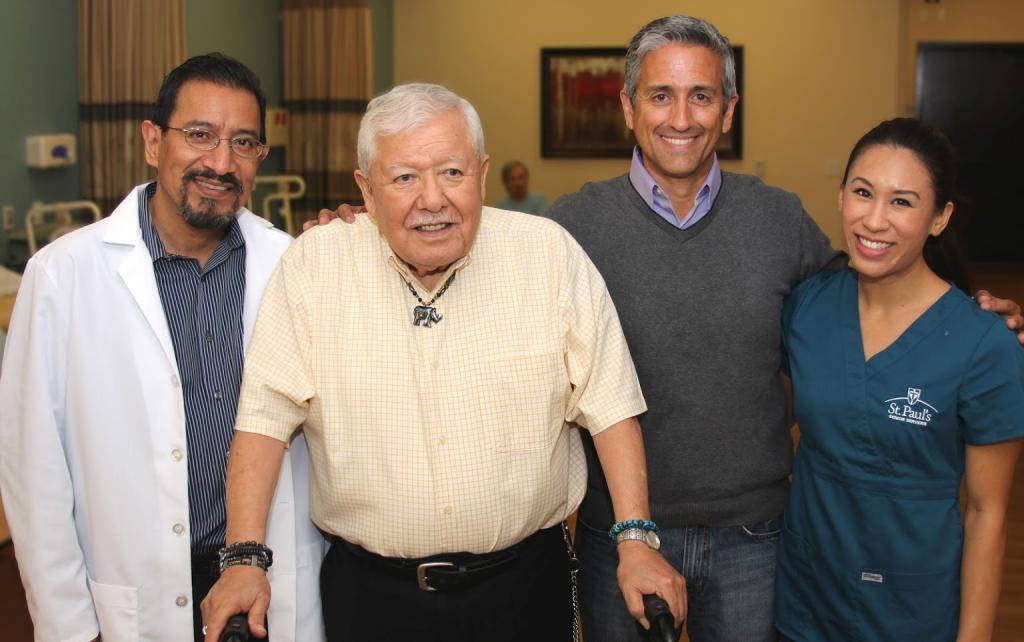 Companionship. Entertainment. Physical exercise. Mental stimulation. These are all ingredients that add to your quality of life. At St. Paul's PACE, we recognize that getting a sense of fulfillment from your life matters as much as getting a clean bill of health from your doctor.
St. Paul's PACE opened in Chula Vista on L Street in 2012. The City of Chula Vista welcomed St. Paul's with opened arms because they recognized a significant need for medical and social services for low-income seniors in Chula Vista and surrounding areas. Soon after opening, St. Paul's named the Chula Vista location St. Paul's PACE in recognition of a very generous gift by the Akaloa Foundation.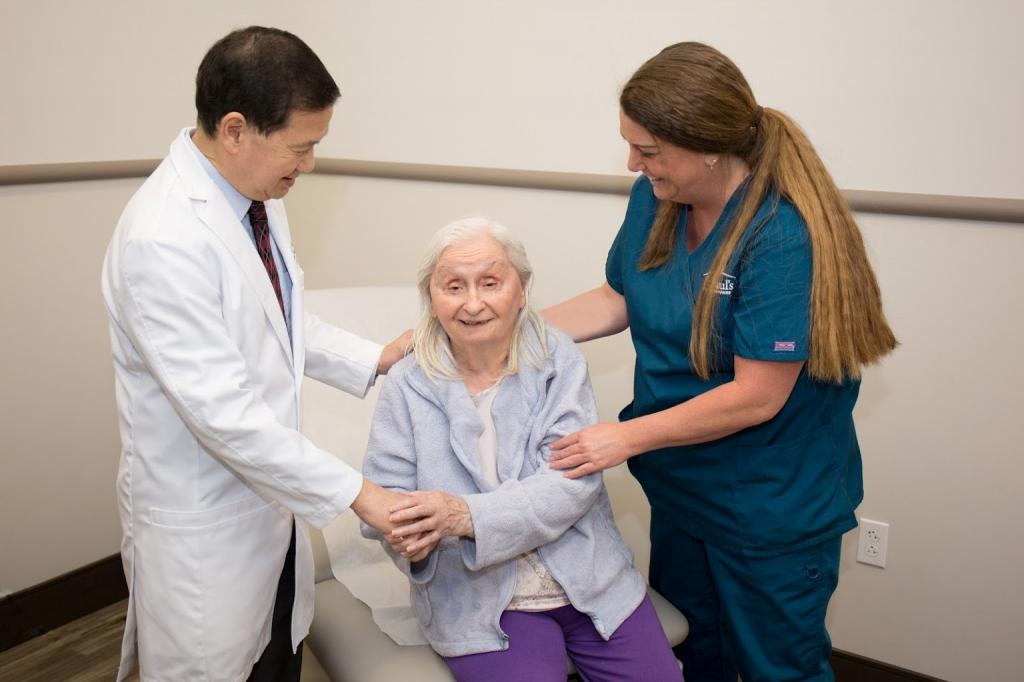 St. Paul's PACE – El Cajon is our newest location. The City of El Cajon and surrounding areas have many older adults who will benefit from PACE services so making El Cajon the home of our third location was a logical move. St. Paul's PACE is located on the corner of Broadway and Second Avenue at 1306 Broadway Ave, El Cajon, CA 92021.
Thanks to a generous donation from The Nemeth Foundation, our third location opened in June of 2018 as a wellness center. It was our pleasure to name our El Cajon site after Alexander and Eva Nemeth to honor them and their support for aging seniors in East County and all of San Diego.